About Us
---
Fitzpatrick Translational Science, Inc., has collaborative partnerships with the world's top researchers, medical writers, designers, physicians and software developers. Together, we will create your evidence-based solution, collect data metrics and integrate with your CRM vendor. We are familiar with navigating the MLR submission process and have completed certification training with major clients.
Our Passion
Our passion for community service and promotion of exercise prevails in our lives. FitzTS is a proud sponsor of:
Centennial Middle School & High School' ANGEL FUND (launch & fund)
Chain of Giving Event
Blue Heron Days (Sponsor & Board Member)
Centennial High School STRIVE program (and mentor)
Rotary Run (Sponsor & Director)
Pink Vail
All of the Fitzpatrick Translational Science team practice what we preach, whether it be running, cross-country skiing, mountain-climbing, downhill skiing, snowshoeing, waterskiing, hiking or swimming. Being physically active is the fountain of youth!
Kevin Fitzpatrick is active in the Chain of Lakes Rotary Club, based in Lino Lakes, Minnesota ( www.chainoflakesrotary.com). He is also Director for the Club's International Exchange Student Program. Sarah & Andre Sheats have been actively involved with Pink Vail.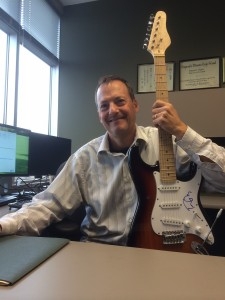 We adhere to Rotary International's Four-Way Test of the things we think, say or do:
Is it the TRUTH?
Is it FAIR to all concerned?
Does it promote GOOD WILL and BETTER FRIENDSHIP?
Will it be BENEFICIAL to all concerned?